5G Open Innovation Lab (5G OI Lab) announced today its Batch #8 cohort — its largest to date with over $313M in venture capital raised and 17 multi-stage startups embarking on 5G OI Lab's Fall program, which begins this week. The Lab has established itself as an ecosystem leader since its inaugural Batch #1 launch in May 2020, becoming a destination for innovative global startups, technology platforms, integration, and enterprises. 
5G Open Innovation Lab has 18 founding and corporate partners, including Microsoft, Intel, Dell Technologies, Accenture, Amdocs, Ericsson, and Nokia. As of today, AT&T and Comcast join the list as founding partners.
Meelis Anton, Clevon's chief operating officer in the US stated, "Being part of the program is a great recognition for Clevon and enables us to tap into the ecosystem and knowledge base of the participating enterprises. Having the ability to work with global leaders in their particular fields and bring in our vision of the future of transportation sector – that is a unique opportunity for mutual growth. We're looking forward to a great program and let's not forget the extensive list of program alumni who have reached new heights after participating. They have a trove of knowledge and experiences to learn from and to collaborate with."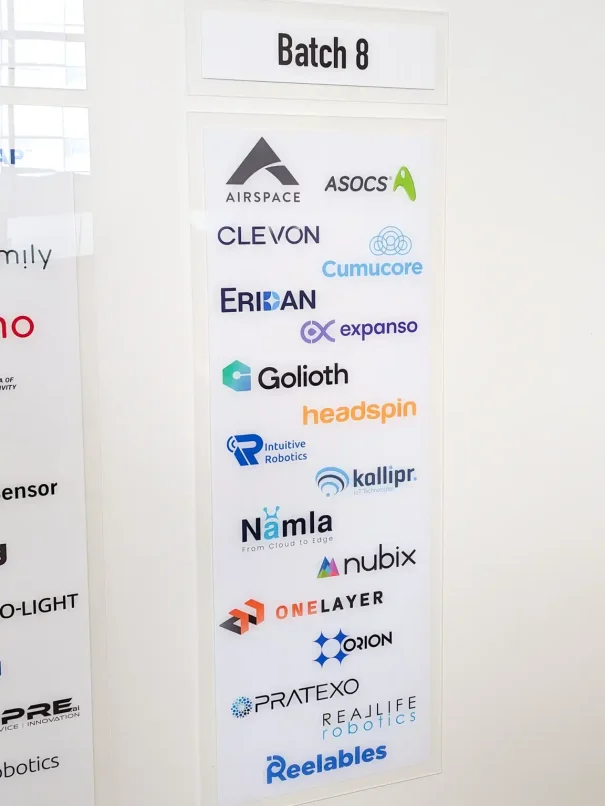 "As evidenced by the 118 startups in our ecosystem, the combination of 5G and edge is unlocking a massive wave of collaborative innovation in Cloud, Edge, and AI across every industry from agriculture and power generation to manufacturing, logistics, and medicine," says Jim Brisimitzis, Founder and General Partner of the 5G Open Innovation Lab. "We are thrilled to welcome AT&T and Comcast as founding partners to help drive our vision to bring industry experts together and, collectively, drive innovation into overlapping ecosystems.  5G and edge are new foundations that can be used to drive new business models and technology across segments and companies."
5G OI Lab Announces its Batch #8 Fall Cohort — largest to date
Batch #8 welcomes 17 new startups to 5G OI Lab's open ecosystem, bringing the total number of participating companies to 118. The multi-stage startups selected for the Lab's Fall Batch #8 hail from around the Globe and represent cutting-edge enterprise solutions in fields such as real-time logistics and tracking, robotics, private mobile network security, and IoT enablement. 
Since the 5G Open Innovation Lab's program inception in 2020, participating startups and alumni have raised a lifetime total of $2.088B with several exits valued at $200+M. 
The startups selected to join the 5G Open Innovation Lab's Fall Batch #8 include: 
About 5G Open Innovation Lab
The 5G Open Innovation Lab is a global innovation ecosystem that brings together multi-stage startups, enterprise and global technology platforms and investors to connect and collaborate on developing disruptive new enterprise technologies and solutions that capitalize on the power of edge computing connected to public and private 5G networks.
In just 4 years, the Lab has attracted a roster of world-class corporate and industry partners as well as 118 multi-stage enterprise startups who have collectively raised $2.088B of venture capital. Through 5G OI Lab's unique model of open collaborative innovation, corporate partners work directly with ecosystem startups to accelerate commercialization through proof of concept, go-to-market, and other engagements and opportunities.